Castle Park is home to over 600 mature trees set across the upper and lower park.  These really add to the beauty and help make Colchester Park a tranquil setting right at the heart of the bust market town.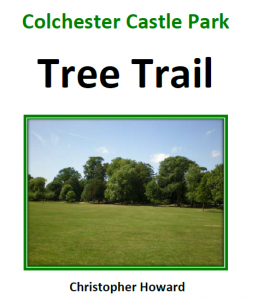 Christopher Howard who is a member of Friends of Castle Park, has produced a tree trail for some of the more interesting trees of the park. Click here to download the trail and head to Castle Park and enjoy this activity.  Great for those who are interested in the different tree types or, why not make this a fun activity by selecting a number of the trees and make it into a scavenger hunt this summer for the kids.
If you are in need of professional tree surgery services, contact Ian Allston Tree Surgery.  The have been providing a professional service since 1972.