Castle Park is probably the most well known park in Colchester. Located in the heart of the town, this Victorian Park boasts over one million visitors per year. It offers them over 2000 years of history by way of the historic features within the grounds such as the Norman Castle Keep and Ramparts, Middle Mill and Hollytrees House amongst others as well as the opportunity to walk, sit, play games and even enjoy many events in its beautiful grounds which boast a variety of award winning gardens.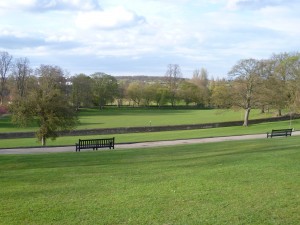 However; this Grade II listed park is not the only one on offer in and around Colchester. This town and its surrounding areas can be characterised by the many various parks and open spaces it has to offer. For those wishing to escape the hustle and bustle of the town in order to enjoy fresh air, stunning scenery, a piece of history and a multitude of wildlife; there are over 300 open spaces and 16 countryside sites to take pleasure in. These include the following:-
High Woods Country Park is regarded as a beauty spot and offers it visitors various environments from wildflower meadows and hayfields to marshy areas and scrublands. These varying landscapes mean that this country park provides a habitat for 1000's of different birds and animals. It is the perfect place to enjoy a picnic or walk and unlike Castle Park, cyclists are afforded the opportunity to explore this stunning area of beauty. Man's best friend is also allowed to accompany its owner through certain areas of the park however; it may be worth noting that unless your dog is obedient to your every call of its name you may be required to lead walk for the duration of your visit.
Visit Highwoods Country Park complete visitor website for more details.
If you don't mind a short trip by car, train or bus then Cudmore Grove Country Park is definitely a park with a difference. Located on the east side of Mersea Island it possesses not only a beautiful nature reserve with an observation hide for the various wildlife, but also a fantastic coast line perfect for walking, picnics and simply relaxing. Cyclists, dogs and even those who enjoy horse riding are welcome and for those still wishing to experience a little bit of history the cliff face often reveals fossils dating back over 300,000 years and there is the chance to explore the remains of a Tudor Fort and World War II defences.
Contact Details for the Above Mentioned Parks as follows;
Castle Park, High Street, Colchester, Essex, CO1 1DN. Telephone 01206 282962 Open from 7.30am to dusk with free entrance
High Woods Country Park, Turner Road, Colchester, Essex, C04 5JR. Telephone 01202 853588 Open Weekdays 10 am – 4.30 pm and Weekends 10.30 am – 5 pm April through September and Weekends only 10 am – 4 pm October through March with free entrance.
Cudmore Grove Country Park, Bromans Lane, East Mersea, CO5 8UE. Telephone 01206 383868 Open daily 8.00 am to dusk with free entry.